Experience captivating hosts, renowned chefs, and food enthusiasts. Join us at the Palm Springs International Food and Wine Festival for an immersive culinary journey that elevates your love for food and wine to new heights.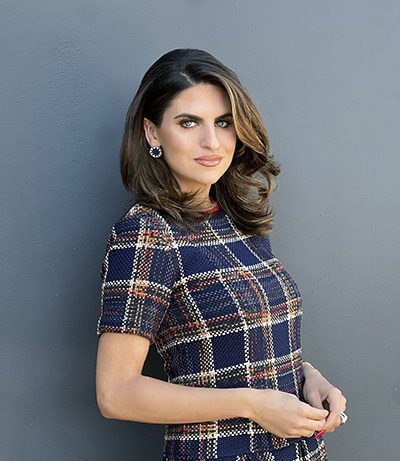 Bianca Rae, Emmy Award Winning News Anchor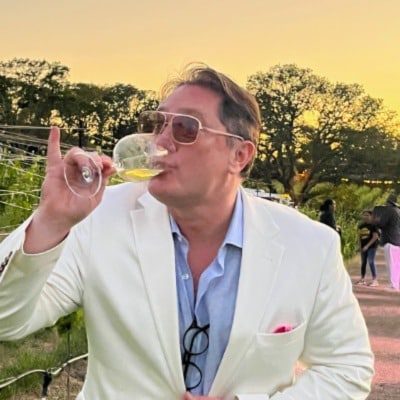 Liam Mayclem, Host
"Foodie Chap" KCBS Radio 740AM
Emmy® Award winning radio & TV personality Liam Mayclem is best known as the host of Eye On The Bay on KPIX 5 and as "The Foodie Chap" celebrating our home grown culinary stars (daily on KCBS Radio). He was recently seen on the Travel Channel show – "World Access." He is a Culinary Institute of America Fellow and his weekly entertainment guide "Liam's List" airs Fridays on KPIX.
As an event hosts Liam is front and center as EMCEE at these annual California Festivals:
Bottle Rock Napa Valley, Eat Drink SF, Healdsburg Food & Wine, Napa Truffle Festival, Stern Grove Festival
He is excited to be on board as EMCEE for Palm Springs Food & Wine.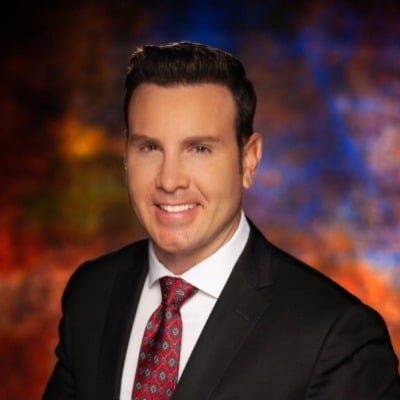 Peter Daut, Anchor
KESQ News Channel 3
Peter Daut is a 5-Time Emmy® award winning journalist, who currently anchors the 4:00PM and 6:30PM newscasts for KESQ News Channel 3.
Soon after he began at the station in 2020, he launched "Coronavirus: Questions Answered," which earned him an Emmy Award for the Best Evening Newscast. He continues to helm unique newscasts that include in-depth interviews on the big stories of the day. As a member of the station's I-Team, he has investigated numerous issues affecting the Coachella Valley.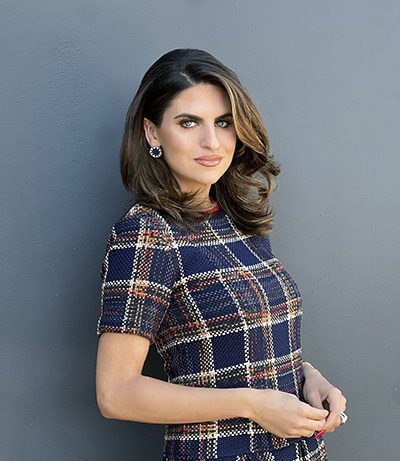 Bianca Rae
Emmy Award Winning News Anchor
Bianca Rae is an Emmy winning news anchor in Los Angeles, as well as the founder of the 501c3 nonprofit serving underprivileged middle school children, the Bianca Rae Foundation. Now in its 10th year, the foundation's signature program, the Rae of Hope Retreat, has served more than 5000 children in the Coachella Valley. Bianca has also won multiple LA Press Club Awards for her on-air work, and she received a star on the Palm Springs Walk of Stars in 2017, the youngest honoree in history, for her activism and philanthropy in Southern California.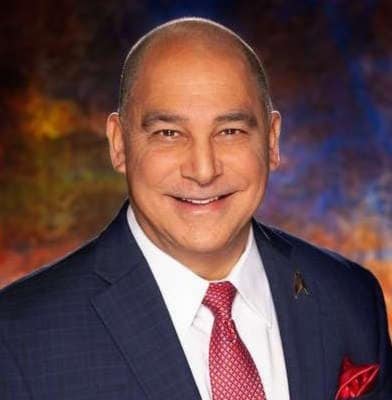 Patrick Evans, Host of "Eye on the Desert"
KESQ News Channel 3
Patrick Evans is News Channel 3's morning and noon meteorologist and host of Eye on the Desert. In August 2002, Patrick moved to the Palm Springs area to help launch the new Coachella Valley CBS affiliate, where he served as Chief Meteorologist for nearly 17 years. Following the merger with KESQ, you now see Patrick at 5:00 to 7:00 a.m. and 12 Noon on News Channel 3 and at 12:45 p.m. hosting "Eye on the Desert"
Sandie Newton, Host of "Desert Chat"
KESQ News Channel 3 & KDFX Fox 11
Desert Chat is a half-hour show hosted by Coachella Valley resident and personality Sandie Newton.  A former host of such recognizable shows as PM Magazine, Hollywood Insider and NBC's Primetime, Sandie brings a wealth of local and national experience to this show.
Segments will feature local businesses, services and events in the Coachella Valley, along with pertinent features about local area non-profits. Desert Chat airs Sundays at 6:30PM on KESQ News Channel 3 and repeats Sundays at 10:30PM on KDFX Fox 11 and Mondays at 12N on KCWQ CW5.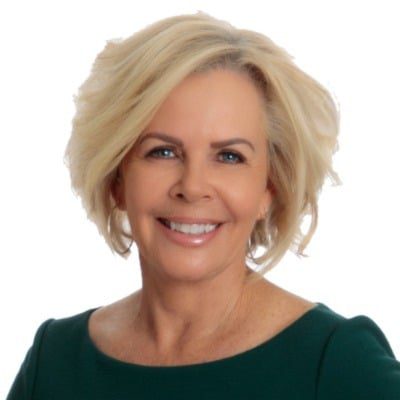 Nona Watson, CEO
Palm Springs Chamber of Commerce
For the past 14 years, Nona Watson has been the Chief Executive Officer of the Palm Springs Chamber of Commerce. She started her Chamber career in 1989 as the Administrative Assistant for the Victorville Chamber. She accepted the CEO position for the La Mirada Chamber six years later. She has also worked as CEO for the Brea Chamber and the Tulare Chamber before landing in Palm Springs in 2009. She received her IOM from the Institute for Organization Management at UCLA in 1999.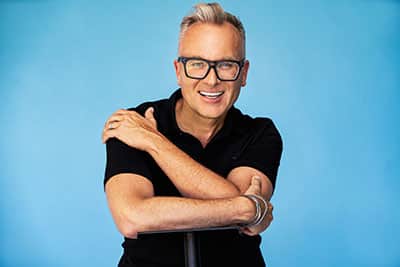 Steven Henke
DAP Health, Director of Brand Marketing
As the Director of Brand Marketing at DAP Health (formerly Desert AIDS Project) in Palm Springs, CA, Steven Henke has been instrumental in leading the organization's brand evolution, positioning it as a healthcare provider for the community. With a focus on marketing strategy, brand engagement, and public relations, he has built an internal team functioning as an in-house ad agency, ensuring consistent and engaging brand messaging. He is also a regular contributor for NBC Palm Springs, sharing the innovative stories of DAP Health and Revivals Stores.  Additionally, Steven produces segments about Revivals for local chat shows and an annual television special about DAP Health's Steve Chase Humanitarian Awards gala.
A driving force behind Revivals Stores' success, Steven created the brand Mode Furniture, enabling the thrift store to market its brand-new furniture, home decor, lighting, rugs, and art effectively, earning them the distinction of being voted the community's best furniture store. He also launched DAP Health Magazine, a publication connecting the community to DAP Health's commitment to Health Equity, featuring patient success stories and profiles of employees while highlighting Revivals' contributions.
If you are interested in having your restaurant or winery showcased at the Palm Springs Food and Wine Festival please complete the form below.
Palm Springs Stadium Pavillion
1901 East Baristo Road
Palm Springs, CA  92262
Get step by step directions by clicking the button below...